My kitchen has been pretty sad lately. It's September which means work and gym-attendance-guilt are both in high gear. This adds up to little kitchen action. Oh ya, and I'm sick.
This weekend, I will be making an awesome banana cake from Dorie Greenspan with caramel sauce and… well, it'll be awesome! I think I'm also going to try to make gnocchi… will let you know how that goes!
In the meantime, I thought I'd cover some of my favourite kitchen tools.
While any well stocked kitchen should have the basic sharp knives, cutting boards, and quality pots, there are a few gadgets that make my life easier.
Microplane: Seriously, you have not lived until you have zested a lemon with a microplane. When I was a kid I remember trying to grate lemon zest for my mom on the cheese grater. What a royal mess. It also only resulted in like ½ teaspoon of zest from one lemon. The microplane on the other hand will produce bounties of light, fluffy zest! It's also great for grating cheese, specifically Parmesan. It makes light airy curls that melt superbly. Damn I sound like a snob. Trust me on the microplane. I have this one but they are widely available in a variety of brands.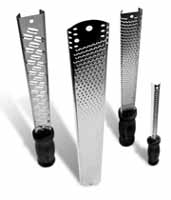 Bench Scraper: an extra hand in the kitchen!
Sidebar – I originally typed "Ben Scraper" hilarious to me as I may have a sibling named Ben…
Moving on… this tool is super handy for scooping things from cutting board to stovetop, for cutting things like pasty and dough, and generally just being helpful as an extra lifter. I have this one but a variety of sizes and styles are available at most kitchen supply/gadget stores. May also be called a pastry scraper.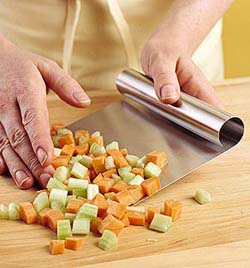 Lemon juicer: There are many styles out there of lemon juicers and I have found this one to be the easiest to use and produces the most juice. It looks slightly deceiving… you start by cutting your lemon or lime in half and then placing one half in the press with the cut side down… you follow? When you squeeze the ends together, it actually flips the lime inside-out. It's pretty cool and available from a variety of sources. I have this one.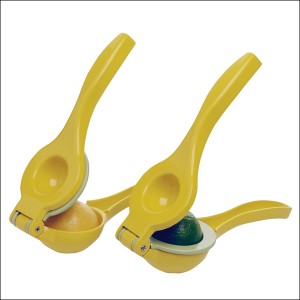 What are your favourite tools?