Let's make some food! How about we make a mess while we're at it, too?
Welcome to my little project! This is me… looking cool in the summer's hottest graduation fashions. I'm a 20-something Civil Engineering graduate working in transportation… during the day. In the evenings I take great lengths to mess up my kitchen and make some tasty food in the process.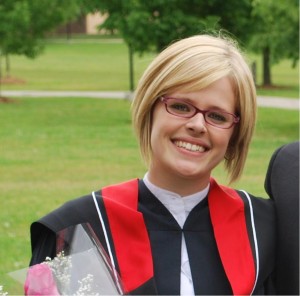 This website is an outlet for my recipes and all the edits I've made. They are tested and true to my taste… you may disagree and so I am 100% open to changes that others suggest or to adding alternatives. By all means please recommend your favourite recipe and I'll give it a whirl. Please share and enjoy everything that is food and cooking in your life! My cooking style is pretty basic, I cook with my friends in mind. The results are usually hearty, classic, and even better the next day (did I mention I love leftovers?)
My grandpa once said "If you can cook, you'll never be lonely". So get cooking and invite me for dinner!